Book safely to the Nelson Hotel, from today your holidays are insured!
In fact, thanks to the offer of Waldorf in collaboration with Allianz, you can obtain an advantageous insurance policy that covers your stay and avoids the risk of losing the amount paid for the holiday or the deposit.
The insurance allows you to book in advance and to protects your holiday in case of trip cancellation and not only. Choose the policy that you prefer between Booking Protection and Booking Protection Plus.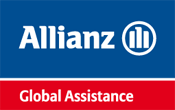 BOOKING PROTECTION
With Booking Protection, you will have, starting from just 10 €, an insurance policy covering you in case of:
TRIP CANCELLATION
EARLY DEPARTURE
DELAYED ARRIVAL
due to illness, accident of a guest or a family member, or for difficulties in reaching the hotel.
BOOKING PROTECTION PLUS
With Booking Protection Plus, you will have the same advantages of the policy Booking Protection plus included in the price:
PHONE MEDICAL
ASSISTANCE
for information and/or medical advice
HOME MEDICAL
VISIT
TRANSFER TO
EQUIPPED FACILITIES
MEDICAL RE-ENTRY
to the insured domicile